Through overcoming adversity and hitting brand new heights in a year of unique challenges, there are many new exciting developments coming to the Fraser Valley. Take a deep dive into the insights of both industry and City officials such as:
City of Surrey Community Planning Manager, Patrick Klassen
City of Langley's Mayor Val van den Broek
Troy Abromaitis of Bucci Development 

and more in this year's issue focused on great leaps forward as we step into a new year of growth and transformation.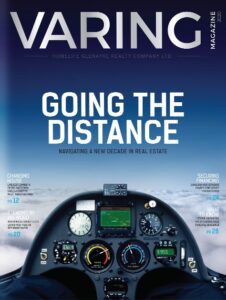 2020
GOING THE DISTANCE
There's a lot of excitement for the new decade and what changes will affect the real estate industry. We addressed common questions with insights from Canadian Western Bank's Puneet Agrawal, trends from Jeff Tisdale of Landcor Data Corporation, taxes from Manning Elliott LLP's partner, Rick Gendemann, plus an interview with Mayor Doug McCallum of Surrey on his first year in office since reelection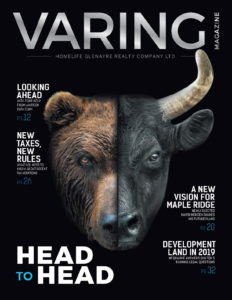 2019
HEAD TO HEAD
Key players in the industry have come together for this issue of Varing Magazine to offer insights ranging from changes to tax legislation and pricing history to what we can expect from real estate moving forward. Once again, we're ready to provide you with fresh information to ensure that you are up to speed and able to make your own judgements on what is happening in the industry.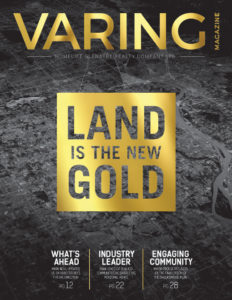 2018
LAND IS THE NEW GOLD
Read articles Featuring comments on the Brookswood Plan Update from Mayor Jack Froese of the Township of Langley, City of Abbotsford's Community Planning manager Mark Neill talks about his city's progress, and Qualico Communities share thoughts on their role as a developer in the Fraser Valley.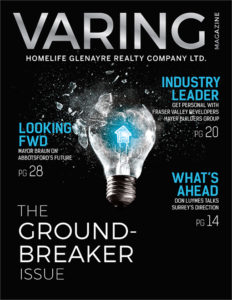 2017
GROUND-BREAKER ISSUE
Showcasing some of the exciting changes and news in regards to Fraser Valley development land. Read articles featuring Mayor Henry Braun, City of Surrey Community Planning manager Don Luymes, and local award-winning developers Hayer Builders Group.
SEND A MESSAGE

We're confindent we will be of value to you.