The Guildford Plan (Stage 2) was endorsed by council on Oct 30, 2023. They have made changes to the land use plans to support a variety of housing and uses.



See official report here: 

Guildford Corporate Report
The Plan is a comprehensive strategy for guiding growth in North Surrey over the next 30 to 50 years. Developed through a multi-phased planning process with stakeholder consultation, it identifies the location and type of growth and details how it will be supported by infrastructure and community amenities to achieve community objectives. The Plan covers the town centre core of Guildford and adjacent areas along 104 Avenue, aiming to accommodate significant growth according to approved City and Regional land use policy, stretching from the City Centre edge at 140 Street to the TransCanada Highway.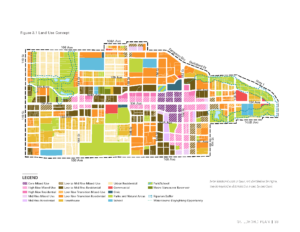 The Guildford Plan, shaped by community input and aligned with City policy, aims to establish a compact, sustainable, transit-oriented community with diverse housing options, interconnected transportation, and local amenities serving all residents.

For clarification on any of the above topics or to discuss them more in detail, please reach out to us at info@varinggroup.com or by phone at 604.565.3478