In all my years as a trainer in the personal development industry, the one thing that really stands out with successful people is their ability to know what they want. Not to just see it, but they feel it too. They internalize it. Some are so passionate about it that they are almost obsessed with it. They eat it, drink it, and live it. Knowing what you want to this degree is an absolute necessity for success.
When coaching, I ask people, "What do you want?" I get responses from "I don't know" to absolute certainty on what their vision looks like. My experience is this: successful people undeniably fall into the latter class.
The truth is, if you are unsure about what exactly you want, then you most certainly will get just that. I have coached salespeople for years and part of teaching them to sell is to know what their 'ideal' customer looks like. Whom would you like to do business with? If you are going to go moose hunting, you better know what a moose looks like!
It is the same with our visions for success. We need to know what the outcome looks like. A perfect piece of property? Land to build the perfect business? Home? It is imperative to know exactly what it is that we want and to be able to see it in our minds. As humans, we have always seen pictures; cave walls are covered with depictions of our history. That is how we think.
In Real Estate, it is not enough to say, "I want to buy some land or property". We need to think deeper than that. Where? Why? What? When? These are all great questions to ask ourselves when creating visions and goals. If we were taking a trip somewhere we have always wanted to go, we would have a plan for that trip. So it is with goals and visions. It is important to really think it through. See the picture. However, more importantly, what it will feel like when it is accomplished? This is often the overlooked piece of setting goals and visions, as emotion plays a huge part in the successful completion of any endeavor. The sentiment of success adds huge value to your results.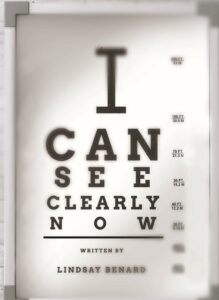 The pursuit of dreams, whatever they may be, is not about acquiring something, but rather what we learn about ourselves along the way. Therefore, we must be clear about what we want. What will having that goal teach us about ourselves and how will that make us feel?
All too often, when we set goals, we focus extensively on the 'how', but we do not think enough on the 'why'. What will we learn? How will that improve our lives, or improve us? When Stephen Covey says, "Start with the end in mind" he means, what do you want to see happen and why? How will this outcome make you feel? Get clear about what you want, and the "how" will make itself clear.
When we finally have that clarity, we set things in motion. We command forces in the universe to go out and create that outcome. All things including our thoughts are our energy. To put it another way, when you put energy into the reality you want, you cannot help but get that reality.
This is not only important in setting goals and establishing visions, but also in helping to direct energy to the outcome you desire and setting things in motion. The clearer the future, the more likely the results. Make the future the reality you desire and feel the future you deserve!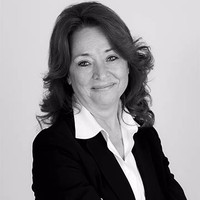 ABOUT LINDSAY BERNARD:  Lindsay Benard is a coach, trainer, speaker and entrepreneur with over 30 years of experience in the Personal Development Industry.  Lindsay's podcasts, insights, and articles can be found at LindsayBenard.com.
VARING 2023 MAGAZINE COMING SOON
Interested in more updates like this?
Get news articles, advice, and market activity straight to your inbox.