Industrial and residential demand spurs Fraser Valley land rush
Land is "the new gold" – and B.C.'s Fraser Valley the motherlode
Frank O'Brien | Western Investor
July 23, 2018
British Columbia's Fraser Valley is in the midst of a land rush that has driven prices up three-fold in the last two years and helped make land the dominant real estate investment in the Lower Mainland.
In the first quarter of this year, land accounted for 56.8 per cent of all the property transactions in the Lower Mainland, according to Altus Group, with sales of residential development land alone worth more than $1.1 billion. Sales of non-residential land, primarily for industrial, tallied another $530 million in the three-month period. But, as reflected in housing sales, sales of residential land in the Lower Mainland, while still strong, were down 46 per cent from the fourth quarter of 2017 and down 21 per cent from the white-hot pace in the first quarter of last year. Sales of non-residential land also cooled in the first three months of this year, dropping 15 per cent from the fourth quarter 2017 and 9 per cent below the first quarter of 2017.
Yet, with land sales averaging nearly $500 million a month so far this year, any talk of a downturn appears misplaced, especially in the Fraser Valley.
"The Fraser Valley is the future," said Joe Varing, director of sales for Abbotsford-based Varing Marketing Group, with Homelife Glenayre Realty Company Ltd...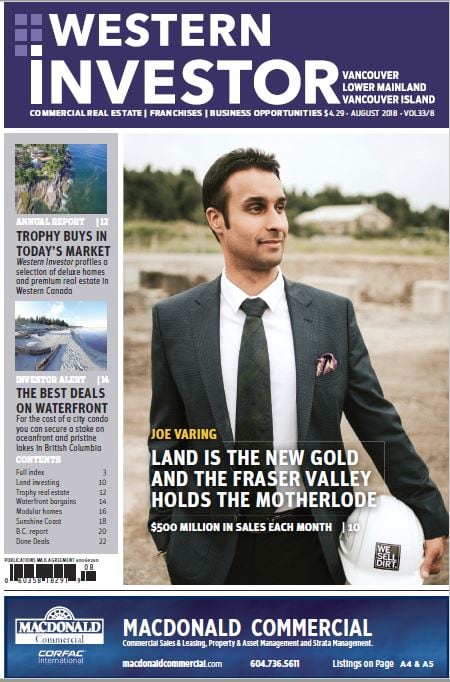 SEND A MESSAGE

We're confident we will be of value to you.