Canada's fight against the Coronavirus has received widespread praise among other countries, giving the country a positive outlook on the Canadian economy re-opening. It's easy to get lost in negative news, job losses, and mortgage delinquencies, but there are definite glimmers of hope and opportunities in the chaos.
Here are the top stories we're tracking that are affecting real estate values in British Columbia:
UNEMPLOYMENT RATE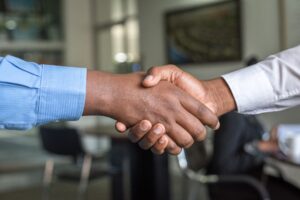 Canada lost over 1 million jobs in March, the largest monthly decline since the mid '70s. Although it was to be expected, it's a sobering statistic and puts into perspective the widespread job loss due to the Canadian economy's near shutdown. However, there is some positive news to consider amidst the staggering job losses. As of right now, thousands of Canadians have already taken advantage of the Federal Government's economic aid package and in the coming weeks, billions of dollars will be sent to Canadians affected by the coronavirus. Large corporations have also made great use of the Government's 75% wage subsidy, such as Air Canada which has rehired more than 16,000 of its previously laid off staff.
CANADIAN EMERGENCY BUSINESS ACCOUNT (CEBA)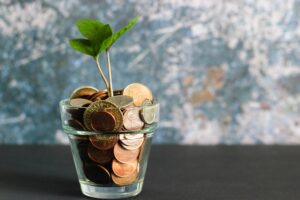 Due to the COVID-19 pandemic, the newly created Canada Emergency Business Account (CEBA) will provide capital to small businesses that need help to cover their operating costs. This program will provide loans of up to $40,000 to small businesses and not-for-profits.  The loans will be interest-free for a period of one year with the potential of up to $10,000 in loan forgiveness (25%) if the balance of the loan is repaid on or before December 31, 2022.
Criteria - Businesses need to demonstrate that they have paid $50,000 to $1,000,000 for total payroll in 2019.
How to apply - Eligible businesses interested in applying for the CEBA can apply directly with their financial institutions.  This program is implemented by the eligible financial institutions in cooperation with Export Development Canada.
Interest Rates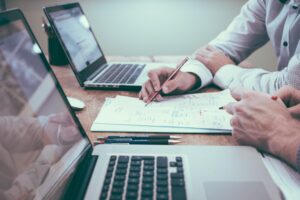 The Bank of Canada is scheduled to release further information about its efforts to combat the impacts of the Coronavirus on the Canadian economy. Already having reduced the overnight lending rate by 1.5%, it seems improbable that it will be reduced to below 0.25%, where it currently stands. With that said, we have seen clear and decisive action from both Provincial and Federal Governments so it is probable that we'll see an additional stimulus to help restart the economy.
In conclusion, even though times are difficult and the economic impact of the virus seems to be taking a toll on Canadian families, there are many options available to help weather these challenges. We believe it will result in an even more prosperous and united country. Happy Easter and stay safe!
For clarification on any of the above topics or to discuss them more in detail, please reach out to us at info@varinggroup.com or by phone at 604.565.3478