Here's a quick summary of current events affecting Fraser Valley real estate.
Anniedale-Tynehead Clears Another Hurdle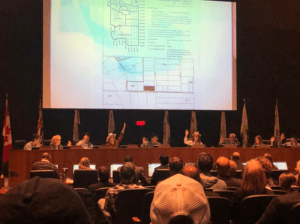 Last night, Surrey's City Council approved a development application that will start servicing the large mass of undeveloped land in Anniedale-Tynehead. Port Kells residents packed City Hall and erupted in applause when it was finally approved.
Not only does this allow for the future development of the Anniedale-Tynehead NCP, but it also provides comforts to residents in the area. Jennifer Chen, a longtime resident mentioned that their high properties taxes should provide at least the basic necessities. "What we're hoping to see is things like city water, city sewer, street lights, sidewalks, public transportation". In recent years, crime has become common in the area now that nearly half of the area plan is owned by investors or developers, many of which have either neglected the homes or rented them out. Several suspicious fires, thefts and an increase in property crime has many residents frustrated. The progression of this application has them hopeful that the coming development will once again bring to light the things that make the neighbourhood so great; the stunning views, environmental features and proximity to all amenities.
Although this is a huge win for residents in the area and dozens of local developers who have been steadily acquiring land for future development, several hurdles remain before the application is given the rubber stamp. The proposed application by developer Beech Westgard will need to be approved by the Ministry of Forests as well as possibly the Department of Fisheries before proceeding.
April's Fraser Valley Real Estate Stats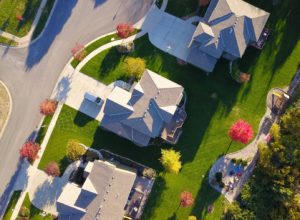 The Fraser Valley real estate market experienced its second slowest April in ten years and yet sales of certain property types and price ranges remain solid. The Fraser Valley Real Estate Board processed 1,383 sales of all property types on its Multiple Listing Service® (MLS®) in April, a 13.3 per cent increase compared to sales in March 2019, and a 19 per cent decrease compared to the 1,708 sales in April of last year.
Of the 1,383 total sales of residential and commercial combined, 489 were residential detached homes, 379 were townhouses, and 374 were apartments. There were 7,870 active listings available in the Fraser Valley at the end of April, an increase of 12.3 per cent compared to March 2019's inventory and an increase of 38.9 per cent year‐over‐year.
The Board received 3,391 new listings during the month, an 18.1 per cent increase compared to March 2019's intake of 2,872 new listings and a decrease of 1.1 per cent compared to April of last year. "A slower, stable market has had a positive impact on affordability in our region. Prices of typical residential homes in the Fraser Valley have decreased between 5 and 6 per cent in the last year.
In the last three months, benchmark prices have either plateaued or have experienced a small recovery," added Germyn. For development land, the same trends continue to dominate, properties that sell quickly are priced sharply and more often than not priced slightly below 2018 values. Developers are reluctantly purchasing assets that are either priced well or that are irreplaceable in terms of location or development value. We expect these trends to continue throughout the summer and most likely into the fall, which is typically the slowest time of the year for real estate acquisitions.
Source: fvreb.bc.ca
Money Laundering Headlines
You've undoubtedly read headlines of widespread money laundering through British Columbian real estate. Reports estimate that over 5 Billion dollars was laundered through British Columbia real estate in 2018. Although these headlines are extremely alarming and definitely damaging to our image as a province, their effect on the real estate market has yet to be demonstrated.
The graph below demonstrates where different areas ranked in terms of dollars laundered from 2011 – 2015. British Columbia ranked below Alberta, Ontario and was essentially on par with the prairies, the same period saw relatively flat growth in real estate prices which brings into question why British Columbia real estate prices all of a sudden climbed to historic heights in 2015-2017.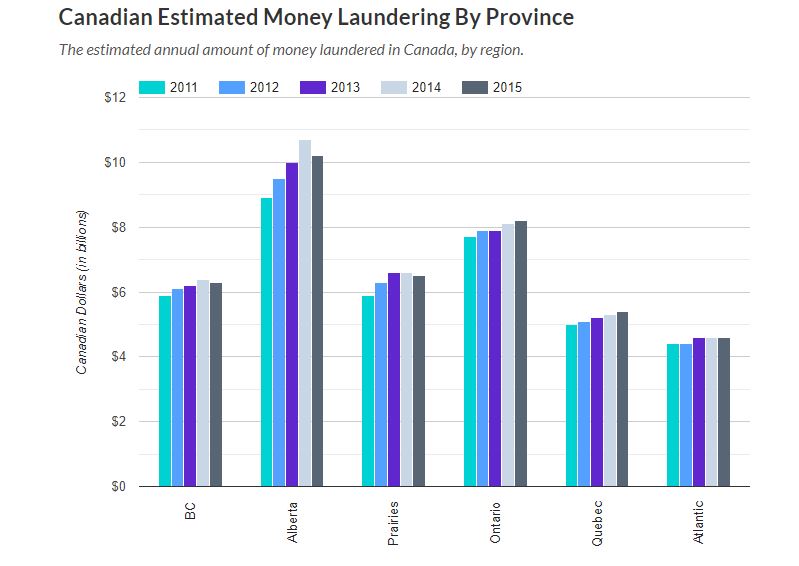 Graph Source: Better Dwelling
Attorney General David Eby has been spearheading the efforts to clean up the mess and said the following at a news conference last week. "Wealthy criminals and those attempting to evade taxes have had the run of our province for too long," calling money-laundering a "malignant cancer on our economy and our society."
The NDP government is bringing in Canada's first public registry of property owners to limit transactions where criminals can hide behind numbered companies or legal trusts to hide identities. Eby said he's working with the federal government to improve reporting of large cash transactions and to beef up money-laundering investigations.
In our opinion, this is definitely a stain on British Columbia's real estate industry and province as a whole but it also gives us the opportunity to move forward with added transparency and regulation, a win-win for local developers and property owners alike that will no longer need to compete with illegitimate buyers when purchasing land or homes.
For clarification on any of the above topics or to discuss them more in detail, please reach out to us at info@varinggroup.com or by phone at 604.565.3478