REDWOOD HEIGHTS (Grandview Area 4) OWNERS CAN FINALLY PROCEED WITH DEVELOPMENT AFTER TEN YEARS OF PATIENCE
On May 4th, 2020, during the City of Surrey's Council Meeting, the Council officially approved the Redwood Heights Neighbourhood Concept Plan (NCP). Redwood Heights is the fourth neighbourhood planned within the Grandview Heights community. The NCP lays out a future vision for the neighbourhood of a compact, environmentally friendly, and sustainable community. The development of this NCP was a long journey for the community. The plan is supported by background studies, engineering servicing reviews, and the community.
The final plan is an important step for developers. Individuals looking at development land in this neighbourhood will now have a clear direction on density, urban design, parks and environmental conservation, and infrastructure.
The City of Surrey has stated that development applications will now be considered for this neighbourhood, consistent with the newly approved NCP. For more details about Redwood Heights NCP, click here.
Source: Redwood Heights (Grandview Area 4) NCP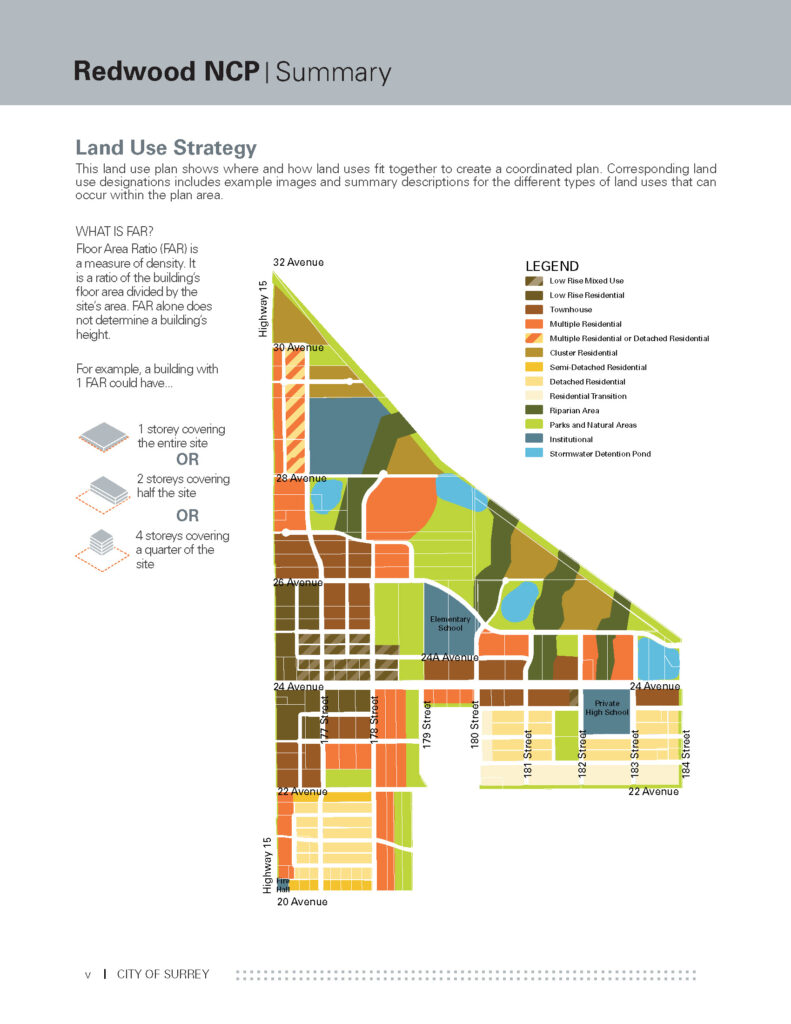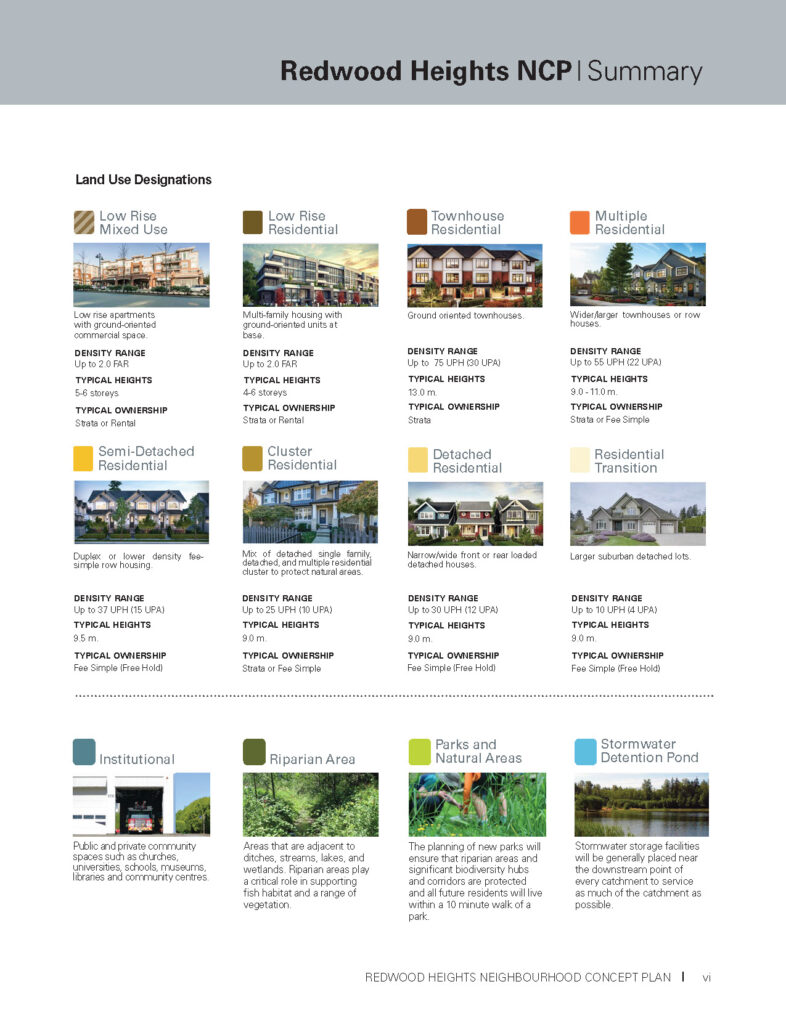 For clarification on any of the above topics or to discuss them more in detail, please reach out to us at info@varinggroup.com or by phone at 604.565.3478