TransLink Enters Phase 3 of Public Engagement for Surrey Langley SkyTrain Project



September 18, 2020
---
As TransLink enters its third phase of public engagement for the Surrey Langley SkyTrain project, updates have been released on overall project progress highlighting previous public engagement.
The media presentation on updates posted by Translink outlines plans for alignment and stations, road widening, current conceptual station designs, proposed construction phases, and addresses concerns about community impact based on previous phases.
Within previous public engagement phases one and two, TransLink has heard concerns regarding businesses, property and community impact. Main concerns about community impact include traffic management, and wildlife preservation along the proposed SkyTrain route. The focus of this next phase is geared towards feedback on construction management plans, new station designs, and preliminary results of the Environmental Screening Review (ESR) regarding wildlife concerns.
Feedback from the community continues to help project planning and properly addressing future impact of this project, as construction and completion is set to take approximately four years.
For full media presentation document, click below: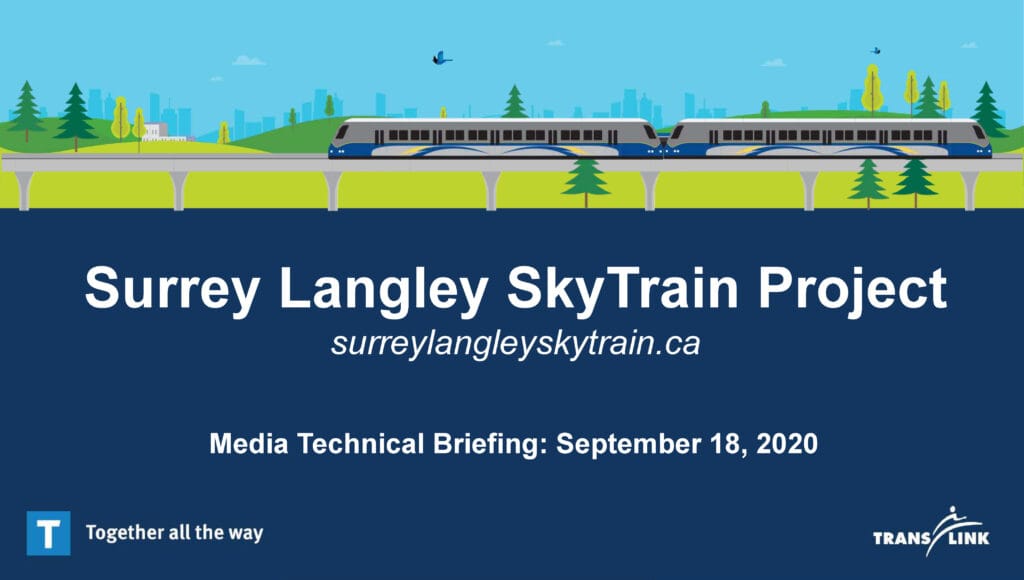 ---
Source: TransLink
For clarification on any of the above topics or to discuss them more in detail, please reach out to us at info@varinggroup.com or by phone at 604.565.3478