Canadian Western Bank | Puneet Agrawal
What challenges are developers and builders facing while trying to secure financing?
For development sites, the main challenge is the timing of purchase contract dates versus city approval delays.
The timing gap between the date of property purchase and the point at which the developer has some project certainty from the city can sometimes be two or even three years—during which time, markets can shift (i.e. demand change for one or two-bedroom or infrastructure improvements), politics can
change (locally, provincially, federally and even internationally), etc.
This timing gap can restrict financing levels, thereby demanding a higher capital input by the developer which reduces liquidity for other opportunities or projects.
Uncertainty of city requirements and/or costs, especially when entering a new and untested neighbourhood.

a) Entering a seemingly rural area where zoning is unclear, services are limited, or market and demand is unknown.
b) Neighbouring property owners may be resistant to new development and thereby extend or delay the process further.
Another challenge developers are facing are the increasing levels of presales.
A buyer market may not be inclined to presales early on.
To entice sales, developers need to consider providing unique but cost-effective incentives.
When financing a developer, what are the key things you look for?
First and foremost, experience:
Have they completed this type of project before?
Do they have the right people in place to be successful?
Have they successfully navigated a market downturn in the past?
How many projects are underway? Can they manage another?
Level of market knowledge and understanding.
Then we look at liquidity.
Do they have sufficient capital reserves to meet unforeseen costs or delays?
Do they have alternate sources of stable income to support project costs and/or lifestyle?
What is the typical approval time for land and construction financing?
Four to six weeks from initial contact is the typical approval time, depending on what type of financing was requested, level of financing, property type, project status, reports available, etc.
Does lack of liquidity impact land values?
In the long run, yes, liquidity could impact land values.
Lack of liquidity for down payments, to pay loan interest or delays or city costs, will reduce the number of buyers in the market, thus possibly pushing the values down.
What makes Canadian Western Bank a preferred lender?
We are relentless in proactively finding ways to help you succeed. By listening intently and asking the right questions, we uncover your goals and find financial solutions to make them come true. Most importantly, we're there for you because we genuinely care.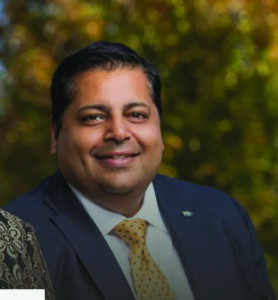 Puneet Agrawal, Senior AVP of Real Estate Lending at Canadian Western Bank and the Greater Vancouver Real Estate Group, ensures that there's always a balance in the books. This branch specifically focuses on construction financing on a larger scale offering clients the support and guidance that they need to succeed in real estate.
Visit cwbank.com for more information