Did you know…
The Abbotsford Food Bank receive less than 2% of their funding from the government, and operates on 98% donated food, money, supplies and services.
In addition to food distribution, in partnership with Abbotsford Community Services and other amazing people, AFB offers:
With organizations that rely so heavily on private funding, it's vital that the community and business leaders continue to support their ongoing efforts. To learn more about Abbotsford Food Bank and how to donate, visit https://www.abbotsfordfoodbank.com/
Pictured below: Varing Group's annual contribution to the Abbotsford Food Bank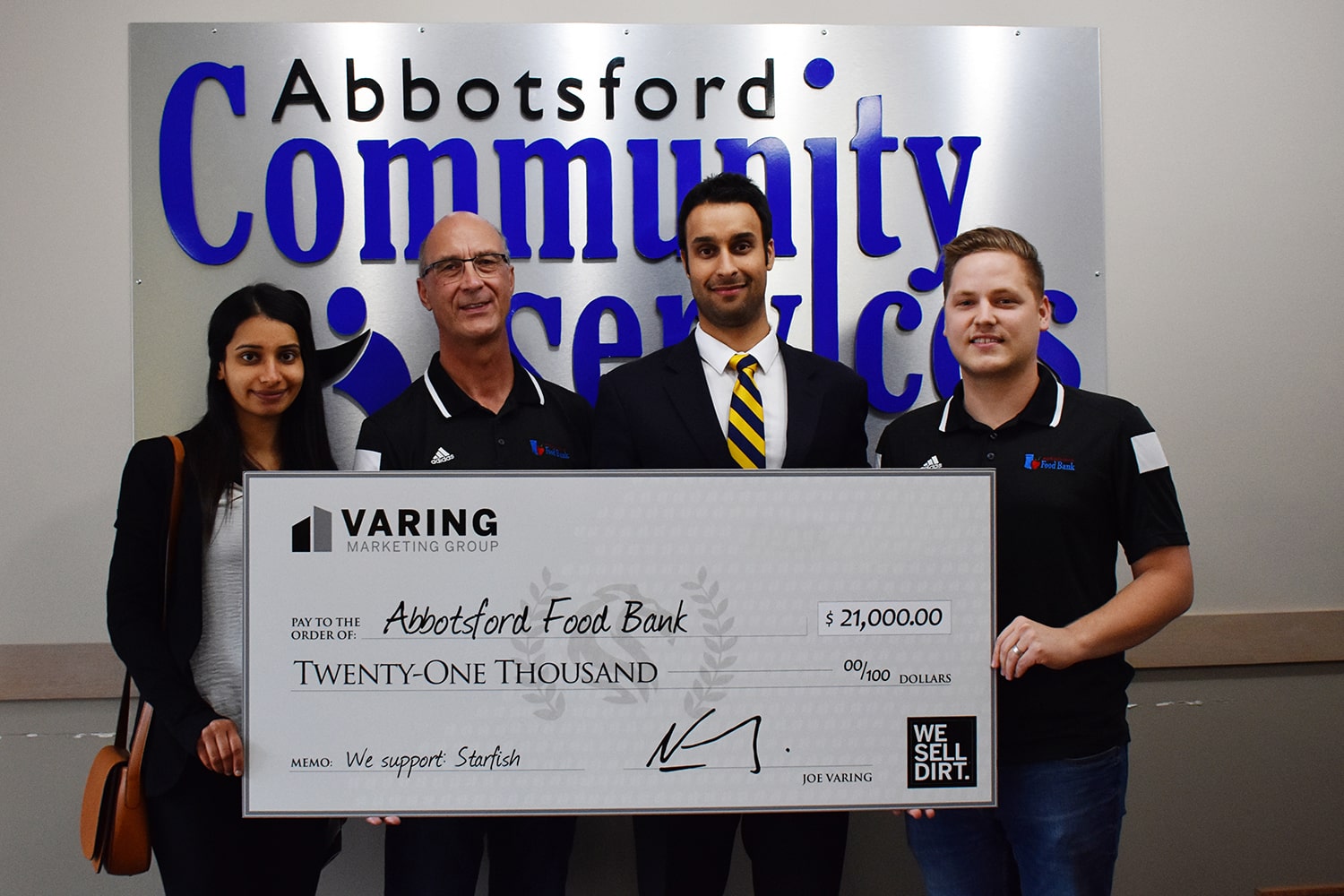 Source: Abbotsford Food Bank
SEND A MESSAGE

We're confident we will be of value to you.