Did you know…
Best for Babies is a free Pregnancy Outreach Program funded by the Public Health Agency of Canada. This Prenatal Nutrition Program, which assists pregnant women who do not typically access traditional prenatal services, offers support during pregnancy and for 6 months post-partum. Particular attention is paid to promoting a healthy diet and lifestyle.
Organizations like these rely so heavily on private funding, it's vital that the community and business leaders continue to support their ongoing efforts. To learn more about the Best for Babies program run by Abbotsford Community Services and how to donate, visit  https://www.abbotsfordcommunityservices.com/programs/families-young-children/family-centre/best-babies
Pictured below: Varing Group's annual contribution to Abbotsford Community Services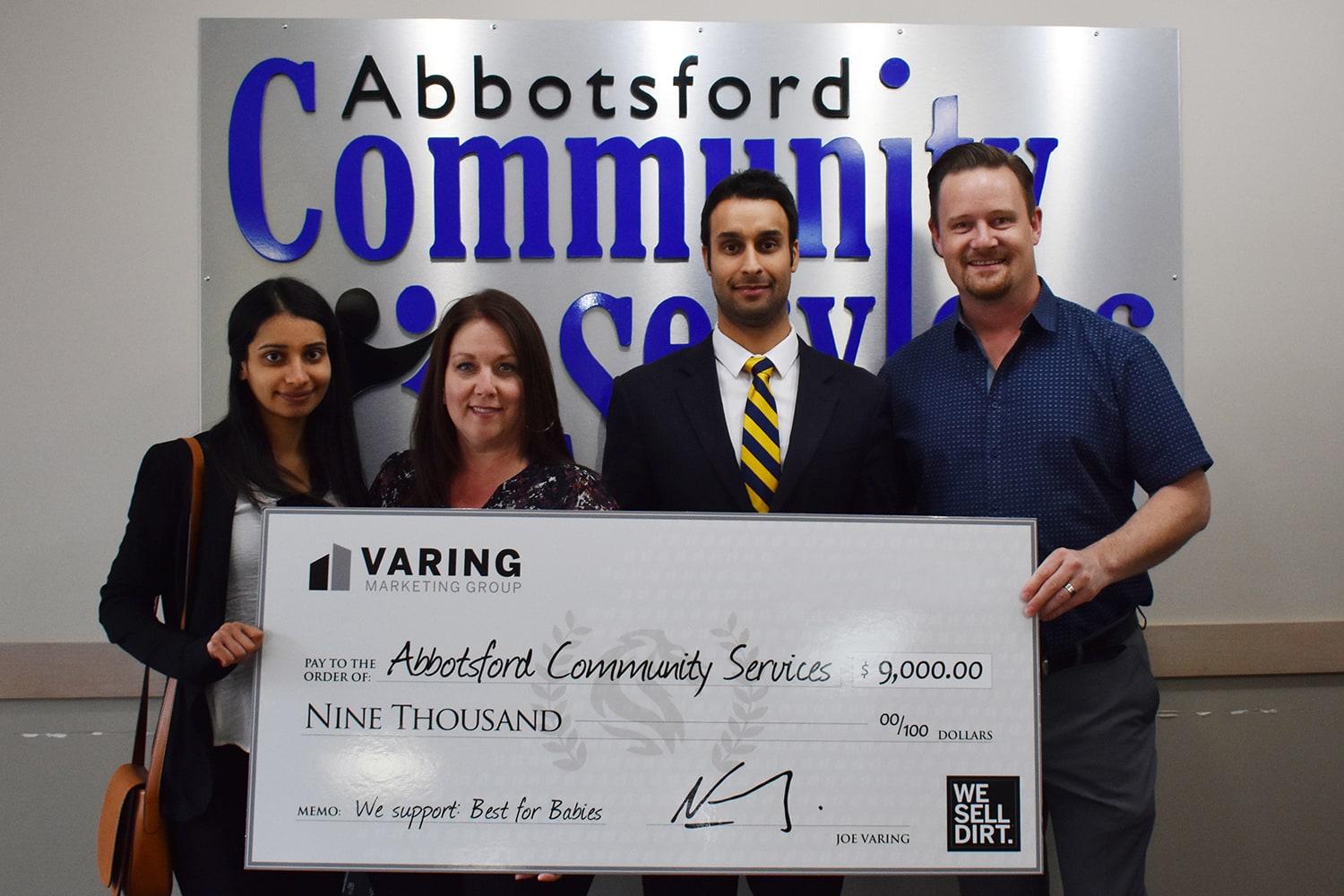 Source: Abbotsford Community Services
SEND A MESSAGE

We're confident we will be of value to you.