We spoke to Don Luymes from the city planning department of Surrey to get an insider's insight into the goals for the city's future.
IN GENERAL, WHAT DOES THE JOB OF A CITY PLANNER ENTAIL?
City planners in Surrey provide the best advice possible to City Council on all aspects of community planning and development — including future plans, and current development applications and civic facility designs. This work involves a lot of consultation with the community, with various organizations and associations, and with the land development and construction industries. Planners balance all of these perspectives in order to advise the Council on decisions on the growth and development of the City.
IN YOUR OPINION, WHAT IS THE BIGGEST CHALLENGE YOU FACE WHEN DECIDING WHAT THE CITY NEEDS IN REGARDS TO DEVELOPMENT?
The City of Surrey is in a transition from a car-oriented suburb to a more complex, more urban and more transit and pedestrian-oriented centre. The biggest challenge and opportunity for the City is encouraging development that contributes to this transformation through design quality, sustainability and vibrant public spaces, while protecting the natural environment and the character of existing neighbourhoods. Achieving this balance is what we strive for.
WITH THE GROWING SHIFT OF PEOPLE MOVING FROM THE VANCOUVER AREA INTO THE LOWER MAINLAND, HOW IS THE CITY OF SURREY PLANNING FOR THE INCREASED DENSITY?
City Council adopted a new Official Community Plan in 2014 which sets out the ways in which the City can accommodate the expected growth of 300,000 new residents over the next 30 years. The City has
an organized and coordinated process of preparing neighbourhood plans to guide this growth at a more detailed level, both in new urban neighbourhoods and through increased density in Town Centres and around transit.
WHICH RESIDENTIAL DEVELOPMENT AREAS DO YOU BELIEVE WILL SEE THE MOST GROWTH IN THE NEXT TWO YEARS IN YOUR CITY?
Over the next two-three years, I expect that several neighbourhood plan areas will develop quickly, including West Clayton in the Cloverdale area, South Newton, and the Grandview Heights area of South Surrey. In addition, I think we will continue to see high density, mixed-use development in the City Centre and increasingly along existing and future rapid transit corridors.
WHAT ARE THE MOST COMMON CONCERNS YOU HEAR FROM LAND OWNERS WHEN A NEW OCP/NCP IS PROPOSED?
Reactions to a new neighbourhood plan areas vary depending on someone's circumstances and interests.
Property owners who wish to sell their lands for development hope to see a marketable form of development planned for their property, with a minimum of roads or undevelopable areas.
Existing residents who wish to remain, on the other hand, express concerns about premature land speculation and the decline of the neighbourhood before new development occurs, and also about their fears of more traffic congestion, loss of privacy and enjoyment of their property.
Land developers and investors seek certainty and consistency in planning policy and a quick timeframe for planning.
Prospective residents and affordable housing advocates wish to ensure a high quality neighbourhood with adequate parks, schools and daycare, along with affordable housing options for a wide range of people.
And finally, environmental groups are concerned about the potential loss of greenspace and wildlife habitat, and want to ensure that new development protects trees and creeks and enhances the urban forest.It is the planner's job to balance these perspectives and to develop a plan that meets everyone's needs, to the greatest extent possible!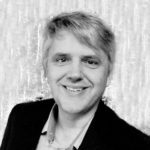 Don Luymes is the Manager of Community Planning for the City of Surrey, responsible for preparing the City of Surrey's Official Community Plan, and overseeing growth management, City-wide and Neighbourhood plans, and policy development in a range of areas including housing, social planning, environment, heritage, agriculture and urban design. Don is active in regional planning initiatives and is currently the Chair of the Metro Vancouver Regional Planning Advisory Committee and sits on the Steering Committee for TransLink's Regional Transportation Strategy.
---
need a question answered?