It's been heard by everyone, whether on the news, at your coffee shop or thrown around on social media; "foreign buyers are driving up real estate prices". The reality of this misguided sentiment was recently cleared up for all to interpret. 
The latest property transfer data from the B.C. Ministry of Finance, released at the end of July, indicates that foreign buyers have all but disappeared from the Lower Mainland this year, and were most likely never a major factor to the housing affordability crisis in the first place.
The numbers show that just 1% of all real estate transactions in Metro Vancouver and the Fraser Valley Regional District during the first half of 2018 involved foreign nationals, down from 3% in the same period a year ago.
There's also been a common narrative among agricultural advocates that farm properties were being purchased by foreign buyers wanting to build mansions but avoid the accompanying property taxes, which was the largest perceived contributor to rising agricultural land prices. This was also proven to be false; with recent data showing a drop in sales from 14% of total rural properties in 2017 to virtually 0% in 2018 with little effect on prices.
Despite recent findings showing minimal foreign buying activity, a poll by Insights West found that nearly 85% of Greater Vancouver residents still attribute the housing affordability crisis to foreign buyers – more than the proportion of residents that blamed it on population growth or the flipping of properties by speculators.
The President of Insights West was recently quoted saying "We know that foreign buyers represent a small fraction, like less than five per cent of Metro Vancouver, so to just pick that as the culprit maybe is a bit misguided."
Current Market Status
Residential sales statistics for Greater Vancouver through the end of June, pegged the benchmark price at 10% higher than last year, even with transaction totals down 25% in the same period. Regardless of where prices land, there's a clear yet consistent pullback in sales activity from both local and foreign buyers.
With many real estate boards suggesting the market has returned to healthy supply levels and the foreign buyer theory has been disproven, here are a few more market factors to bring up in your next real estate conversation: Bank of Canada Interest Rates, Provincial NDP (30 point housing plan), Mortgage Stress Test, Ongoing NAFTA negotiations.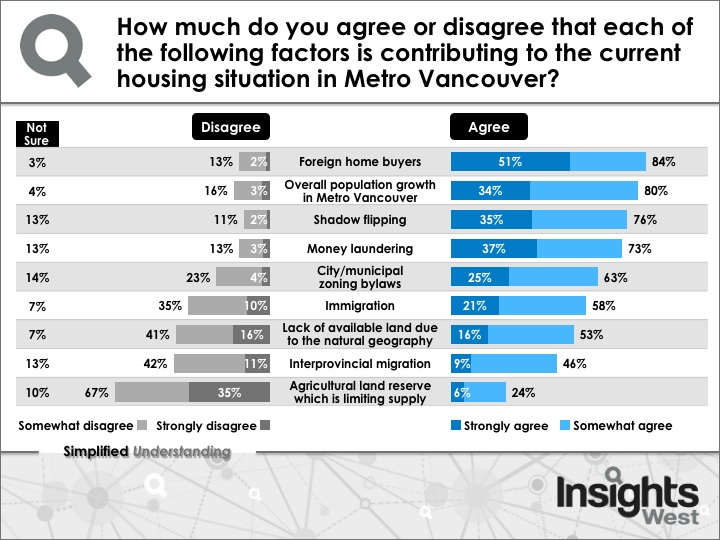 ---
Source: vancourier.com, insightswest.com
What are your thoughts on the market?