Interested in Development Land Updates?
Get news articles, advice, and market activity straight to your inbox.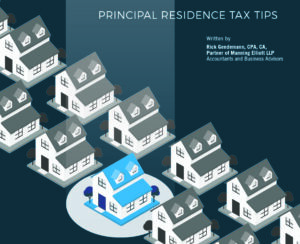 PRINCIPAL RESIDENCE TAX TIPS Varing Magazine article PRINCIPAL RESIDENCE TAX TIPS One of the largest tax breaks Canadians have is the ability to claim the principal residence exemption ("PRE") on the sale of their homes. The principal residence exemption provides a homeowner with an exemption from tax on the capital gain realized when they sell…
Read More

THINKING OF SELLING?

Send us your property's address and we'll share our thoughts.